We are looking to see if anyone knows who this painter is. All we know is that it is signed Morgan and it is original oil on canvas. We also know that the family had it since the 1930's per the son of the seller. We have placed it in storage after we bought it from an estate sale. If you can help please email us at ashalley07@aol.com with the title Morgan Painting!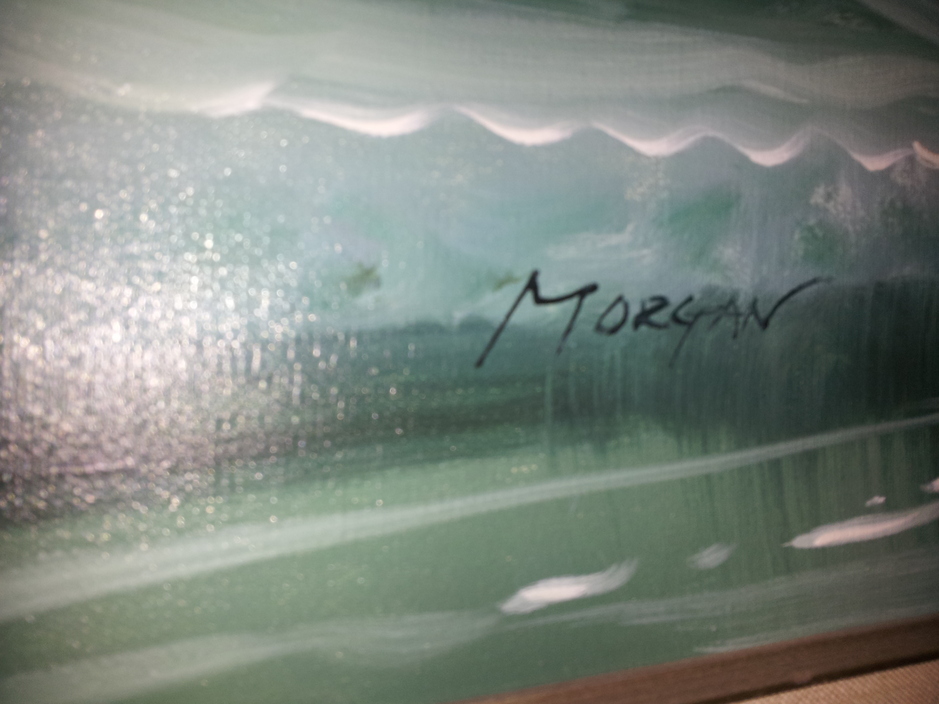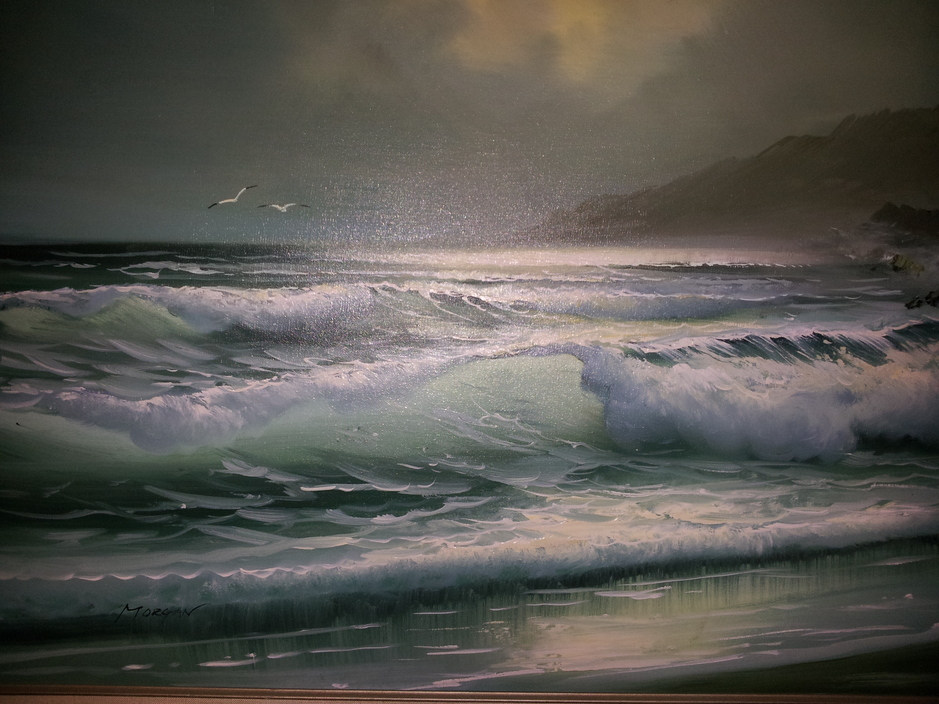 We think this painting is from Alfred Morgan. This painting signature is from Alfred Morgan (1836 - 1924) we believe. However, that might not be the correct. let me know your thoughts if you think it is. Others it might be are the following: Alexander C. Morgan's or Mary DeNeal Morgan.
Alfred Morgan (1836 - 1924) was a British painter. His three children also became artists.[1]
Several of Morgan's artworks are at the Victoria and Albert Museum including framed paintings as well as murals decorating the museum's architecture.[2] Morgan painted a portrait of Inigo Jones that was the basis for a mosaic at what was then the South Kensington Museum, one of 35 mosaic depictions of famous artists at the museum's South Court.[3] Several of his works were part of the International Health Exhibition of 1884
Updated Information On Morgan Painting